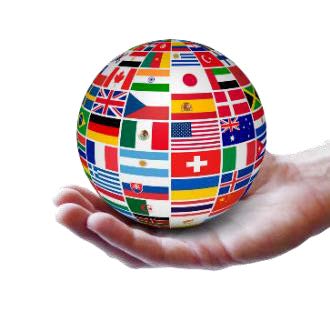 Скачать программу семинара в формате PDF
Профессионально ориентированный семинар «Внешнеэкономическая деятельность предприятий г. Гомеля и Гомельской области на современном этапе» состоится 28 ноября 2019 года с 10.00 до 12.00 в конференц-зале университета по адресу г. Гомель, ул. Советская, 104, аудитория 2-1, учебный корпус № 4.
Цель семинара – развитие квалификационной компетенции студентов экономических специальностей университета на основе практико-ориентированного подхода на примере ключевых предприятий Гомельского региона, и совершенствование навыков владения профессионально ориентированным английским языком для специальных целей.
Участники семинара – представители госструктур, курирующие соответствующие направления, представители промышленных предприятий г. Гомеля, студенты и преподаватели экономического факультета ГГУ им. Ф. Скорины, учащиеся Государственного учреждения образования «Средняя школа №72» и Гомельского государственного областного лицея.
Организаторы мероприятия – кафедра английского языка факультета иностранных языков при поддержке экономического факультета Гомельского государственного университета им. Ф. Скорины.
Рабочий язык семинара: английский и русский языки.
Регламент мероприятия:
– приветственное слово почетных гостей семинара – до 5 минут;
– выступление студента и учащихся – до 5 минут;
– выступление представителей предприятий с сообщением – до 10 минут
8.45 – 9.45 Встреча почетных гостей и представителей предприятий с руководством университета в кабинете 2-29, учебный корпус № 4 по адресу ул. Советская, 104.
10.00 Открытие семинара
Приветственное слово – Игорь Валентинович Семченко, проректор по учебной работе, доктор физико-математических наук, профессор.
Почетные гости семинара:
Елена Александровна Порошина, заместитель начальника Управления образования Гомельского городского исполнительного комитета. Приветственное слово участникам семинара.
Сообщение по теме «Современные запросы общества и государства к уровню подготовки специалистов высшей школы» "Current requests of society and government to the professional level of the high school graduates".
Алевтина Владимировна Саранчук, начальник Управления внешнеэкономических связей Комитета экономики Гомельского областного исполнительного комитета. Приветственное слово участникам семинара.
Сообщение по теме «Внешнеэкономическая деятельность Гомельской области» "International economy of Gomel region".
Участники семинара:
1. ГГУ им. Ф. Скорины – Ольга Олеговна Баланденко, студентка III курса экономического факультета, специальность «Государственное управление». Сообщение «Актуальные вопросы развития внешнеэкономической деятельности в Республике Беларусь» "Major issues of the international economy of the Republic of Belarus". Научный руководитель Инна Владимировна Бабына, заведующий кафедрой «Экономика и управление» экономического факультета ГГУ им. Ф. Скорины, кандидат экономических наук, доцент.
2. Государственное учреждение образования «Средняя школа №72» – Альмухаметов Артем, Железная Ксения, учащиеся 11 класса. Презентация эссе на тему «Экономика – мое будущее» "Economics is my future".
3. Производственное объединение «Белоруснефть» – тема сообщения: «Белоруснефть: международный бизнес в нефтегазовой отрасли» "Belorusneft: International business in oil and gas industry".
– Сивуха Сергей Олегович, руководитель группы протокольно-организационной работы управления ВЭД Центрального аппарата с сообщением по теме «Белоруснефть» как государственная энергетическая компания. Обзор международных проектов». "Belorusneft as a state energy company. Major international projects".
– Боброва Татьяна Викторовна, специалист отдела переработки и реализации нефтепродуктов на внутреннем рынке с сообщением «Экспорт и сбыт нефтепродуктов. Сеть заправок «Белоруснефть». "Downstream; domestic and export sales. Belorusneft filling stations network".
– Алексеев Константин Евгеньевич, ведущий инженер отдела внешнего сервиса по строительству и ремонту скважин с сообщением «Высокотехнологичный экспорт услуг: гидроразрыв пласта, колтюбинг. "High-tech oilfield services export: hydraulic fracturing, coiled tubing".
4. ОАО «Милкавита» – Лапова Елена Сергеевна, заместитель генерального директора по идеологической работе с сообщением по теме «Милкавита: тенденции и перспективы развития рынка молока» "Milkavita: the trends and perspectives in the milk market development".
5. ОАО «Гомсельмаш» – и.о. начальника бюро интернет-маркетинга, Ахременко Екатерина Александровна с сообщением по теме «Гомсельмаш: развитие международного сотрудничества» "Gomselmash: development of international relations".
6. СП ОАО «Спартак» – специалист отдела внешнеэкономической деятельности предприятия с сообщением «Спартак: международная деятельность по производству конфетной продукции» "Spartak: international business in confectionary industry".